Telling the news using animation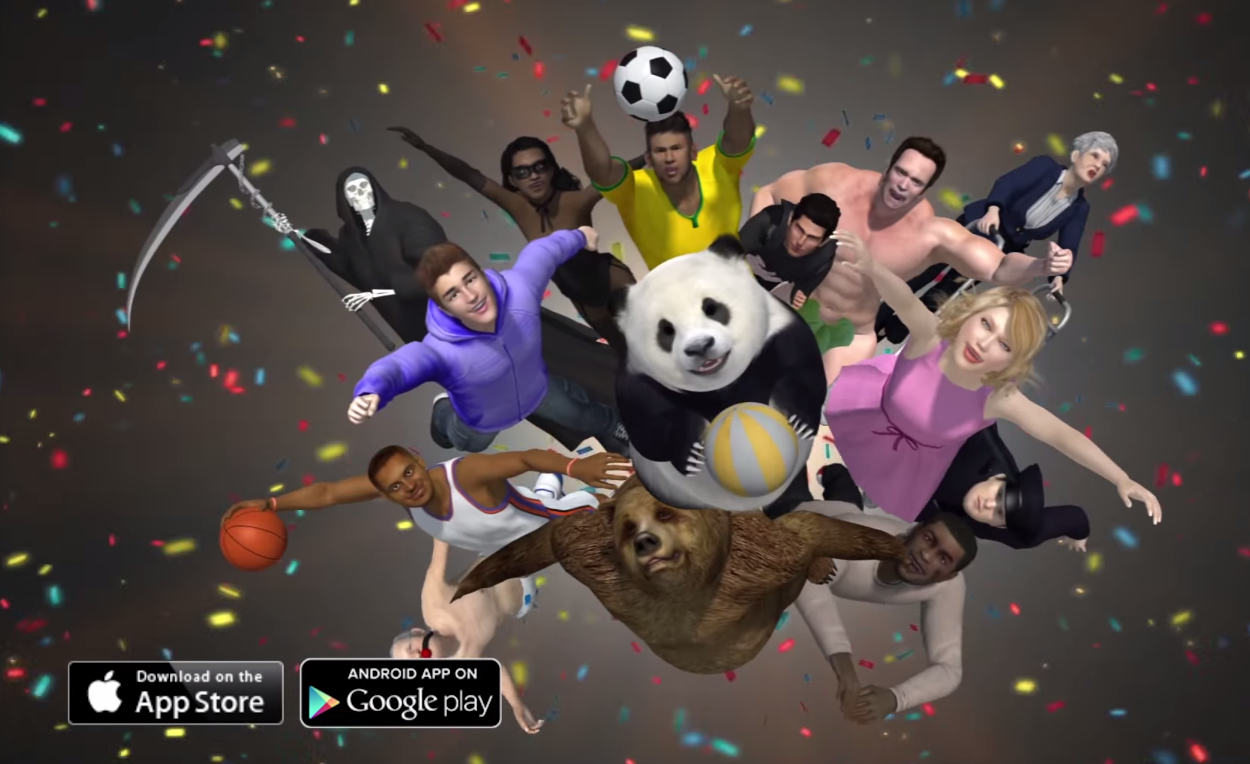 Cartoons and comics have been part of popular culture for decades. So why not use them to report stories? Taiwan-based Next Media Animation is exactly doing that. The news service produces animated shorts that are sometimes bizarre, sometimes gruesome and sometimes serious. But their news recipe has proved astonishingly successful. onMedia's Marcus Bösch takes a look at what could be the future of news. Since their launch in 2009, Next Media Animation (NMA) has grown to become one of the largest 3D computer animation studios in Asia, with more than 500 creators and animators.
One of their earliest animated shorts to go viral was a wacky 2009 video showing Tiger Woods wielding a gold club at his wife before crashing into a fire hydrant. The video got more than a million views in the first weekend of its release – though that early animation, which was aimed at the Asian market, is pretty cheesy compared to the slick productions coming out of the studio today.
In the past five years, NMA has built up an international cult following, produced animated news stories covering everything from the Scotland independence vote to ISIS publishing a pamphlet on how to treat female sex slaves. It now even has a rangle of TomoNews channels on YouTube in various languages, including English, Arabic and Russian.
But why the heck do you need an animated version of the news you might ask. The short answer is, "Why not?"
The more advanced answer goes something like this …. they fill a gap because they can show events that weren't caught on camera because they can just create the missing footage. Or we could put it like this:
Q: How do you tell a breaking news story without video footage?
A: Just animate the missing parts
Though at times, it can be unclear in an NMA video what details really happened and what are made up.
Ferocious speed key to success
The company currently churns out more than 20 news videos daily – mainly for Japan and the US market. And they can only do this because of the speed at which they work – they boast they are the fastest animation studio in the world. Whether that's true or not, turning over videos typically in three hours or less allows the firm to animate all kinds of topics from breaking news to science and medical subjects.
That is why every NMA video begins at a writer's desk. The writers do the research, gather material and script the story that is subsequently animated and produced by a team using software normally used to produce computer games and motion-capture techniques. (For more how NMA actually create their animations, watch Marcus' interview with Michael Logan.)
Clicks, clicks, clicks
NMA has partnered with the news agency Reuters to distribute its graphics to Reuters' global network of television broadcasters and online publishers using a subscription model called News Direct.
But with TomoNews, they are directly targeting the internet generation. There's  the website, various YouTube channels and their very own TomoNews app for iOS and Android. This content is supposed to be financed by advertisements, which explains the studio's focus on capturing "the most talked-about WTF stories on the internet."
Around one in ten videos goes viral, said NMA Content Development Director Michael Logan in a conversation with onMedia.
Inane time-fillers or news of the future?
If you are used to more traditional journalism, perhaps you don't want to see the other nine out of the ten anyway. Many of the stories are pretty tabloid or as NMA puts it: "The craziest, weirdest, most unexpected stories will get an additional twist with our animations and snarky personality."
The question is, do shorts about Wife tries killing husband using sh*t or Man dies after slipping and slashing his throat on edge of broken toilet bowl really deserve a place in the news diet of the YouTube generation?
Nobody knows the answer yet. But examples like Vice and Buzzfeed show that once these websites got traction, they introduced more quality content to their sites.
The possibilities for animated news though are huge. Computer generated animation can easily be transformed into games. It's a field that has shown some promising results in the last years – especially if you consider the enormous possibilities of combining them with Virtual Reality devices. (Just check what Nonny de la Peña has been trying out).
NMA is still miles away from that. They have been testing games, says Logan, and the research and development team is checking out the Oculus Rift, a virtual reality headset for 3D gaming.
But for now, NMA's focus is on reach and advertisements, not on exploring other ways to tell the news. Still, it'll be interesting to see what Next Media Animation will be doing in five years' time.
Written by Marcus Bösch, edited by Kate Hairsine.
Marcus is a digital journalist, lecturer and co-founder of the Good Evil Game Studio, where he's currently working on a bunch of games-with-purpose projects. Apart from that, he teaches mobile reporting and the internet here and there.
And by the way, if you're interested in this topic, he strongly recommends reading the article, Is Virtual Reality The Future Of Journalism?