Search Results for Tag: digital development
The New York Times has long served as a example of a media organization that is successfully combining digital technologies with high-quality journalism. From the Pulitzer prize-winning, multimedia story Snow Fall,  which has generated more than 3.5 million page views, to its paywall subscription model, many are looking to the prestigious institution for answers on how to survive the digital future. But the New York Times is also still experimenting. "We don't know what is best practice," says Aron Pilhofer, one of the best digital minds at the news organization.
Pilhofer is head of the social media team, communities team and interactive news team, which employs journalists as well as programmers and data experts (follow Pilhofer on Twitter). He recently has a new team to manage – the newsroom analytics team which aims to better understand how content is consumed. In an interview with DW Akademie's Steffen Leidel, Pilhofer explains his hopes for the new team, the lessons he has learned from past mistakes and the challenges facing future generations of journalists.
read more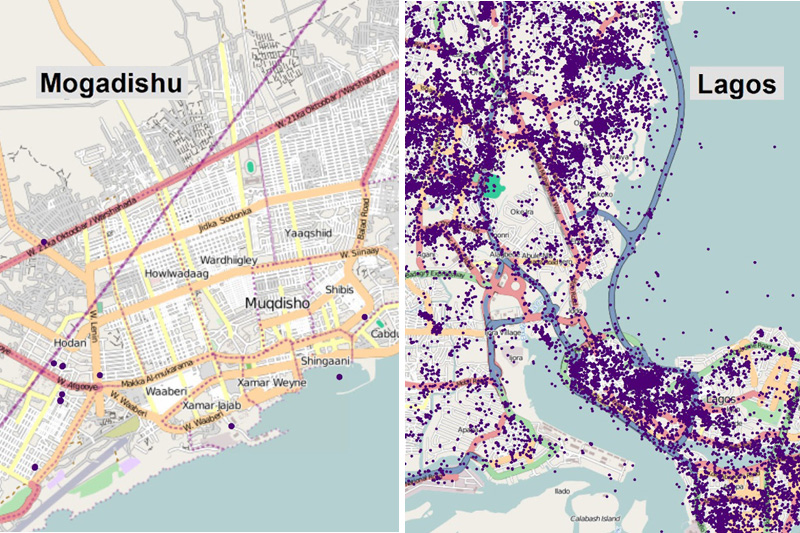 Cities are more than a collection of streets and houses or people and plants. "Cities have become both digital and digitized", says Mark Graham, Director of Research and a Research Fellow at the Oxford Internet Institute. These days an indicator of the development of a modern city is not just its physical infrastructure.
In dozens of cities across Africa, Graham has produced a visualization of geocoded Tweets. And an interesting pattern emerges, showing the footprint of internet penetration and the use of mobile devices. While in cities such as Nairobi, Cairo or Cape Town you can see important information hubs, other cities such as Mogadishu and Addis Ababa remain almost completely blank.
read more