Svi mi, obični Klingonci, što im Barack Obama svaki dan čekira mejlove, moramo se uhvatiti u koštac s dilemom digitalne demokratije: Kako izbjeći totalni nadzor? I pritom ostati cool? Nije paranoja. Prate nas u stopu.

read more
Zaboravimo svjetsku politiku i američku tajnu službu koja kroz prizmu nacionalne sigurnosti iščitava hijeroglife naših života – i govorimo o čistoj poeziji. Recimo, iz ugla Googla, tog superfantastičnog automata za…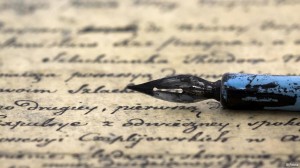 U spomen aktivisti Aaronu Schwartzu, umjetnik Kenneth Goldsmith pokrenuo je akciju isprintavanja cijelog interneta: "Printing Out the Entire Internet". Goldsmith poziva ljude širom svijeta da mu šalju isprintane mejlove, web stranice, facebook profile, twitter protokole i slično. Poziv važi do kraja jula. Poštanski sandučić i pet stotina kvadratnih metara, na području Mexico Cityja, ako akcija uspije, teško da će pružiti dovoljno prostora tonama i tonama pristiglog papira. Naravno, živimo u demokratiji, ko iz ekoloških razloga ne podržava inicijativu, ima priliku podržati peticiju Justina Swanharta: "Molim Vas ne printajte Internet" ("Please Don't Print the Internet").

read more
Misaoni eksperiment: Kada bi Vas protjerali iz Bosne i Hercegovine, koje stvari bi ponijeli sa sobom? Imate pet minuta da obujete cipele, spakujete kofere, pročitate tekst i odgovorite.

read more