Instagramming the news for a mobile audience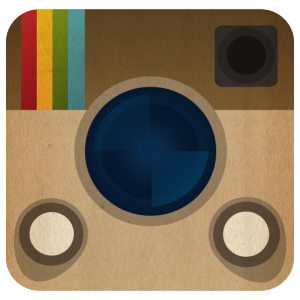 Photographs, time-lapse videos, audio slideshows, animated infographics, magazine previews and video news stories in 15 second bites. These are just some of the ways leading media organizations are experimenting with the image sharing platform Instagram.
Instagram was launched in 2010 as an iPhone application to produce and share square shaped photographs with a range of filters – a very smartphone nod to the classic Polaroid instamatic photograph.
The rest you might say is history.
In 2012 Instagram was bought by Facebook for $US 1 billion. The 15 second video feature was added in 2013. The Instagram application is also available for Android and Windows smartphones.
Instagram says it has more than 150 million active monthly users. And that's what makes the platform interesting for media organizations – it's a way of reaching new audiences who consume media on mobile devices and tapping into the conversations on a social media network devoted to images.
Here's onMedia's quick round up of some of the media organizations using Instagram which might make you look at this popular app in a different light. Plus, there're some tips on creating Instagram video news for yourself. 
NowThis News
NowThis News specializes in providing short form video content and video news for social media networks. It's worthwhile checking out their feed @nowthisnews for ideas on producing and editing Instagram video. Many of their videos use voice narration, prominent text overlays and music.
BBC Instafax
In January the BBC rolled out its #Instafax video news experiment on the @bbcnews Instagram feed. Instafax news videos use a blend of video, photos and text overlays accompanied by music and a punchy BBC ident.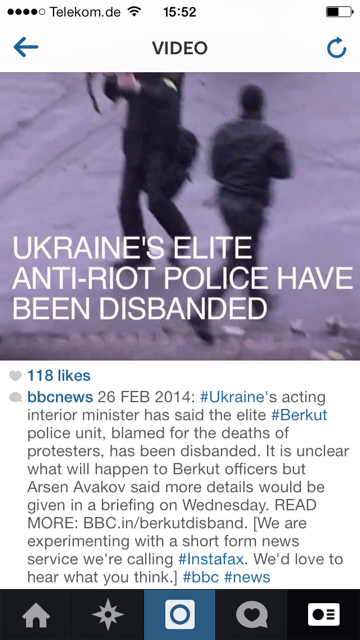 The Comment function serves as the space to include a story introduction or to give more context to a video. And as with Twitter, using relevant #hashtags shows how news organizations are adapting their online writing to different platforms. The BBC includes a dedicated URL (BBC.in/topic) to "READ MORE" about a topic on the BBC News website. Though at the moment hyperlinks are not active on Instagram – only #hashtags and @usernames.
It'll be interesting to see how BBC's #Instafax format evolves. The videos so far cover hard news items as well as quirky stories that have good video and images. Overall #Instafax demonstrates that you can deliver news and information by short video in a clever way.
Al Jazeera
The @aljazeera Instagram feed has started to move on from mainly showing behind the scenes production photos to previewing its In Pictures photo features and its new digital Al Jazeera Magazine publication.
Al Jazeera has used Instagram to crowd source contributions from users during demonstrations in Egypt. And it's also using Instagram in the #FreeAJStaff campaign to call for the release of the AJ journalists currently imprisoned in Cairo.
Wall Street Journal
In recent weeks, the @wsj Instagram feed has featured calls for users to submit their images on themes such as Movember #WSJMustache and Chinese New Year #WSJCNY; and to preview in-depth multimedia specials.
The animated infographic below is something different and is a clip from the WSJ video series #TheShortAnswer.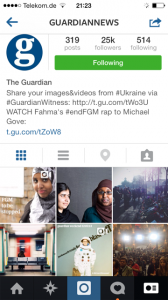 The Guardian
The Guardian says it's letting their journalists take over the @guardiannews Instagram feed while they're on assignment – even producing "selfies" in the name of journalism.
Interestingly, the @guardiancities feed is a separate account for curating urban photography via the hashtag #guardiancities. Using a separate account for gathering the best photos on a specific theme looks like a good idea as Instagram hashtags can often be bombarded by irrelevant images or streams of selfies.
Who else to follow on Instagram?

Photo agencies Panos Pictures and Magnum are now featuring their photographers on Instagram, making it interesting to see how professional photographers are adapting to the application.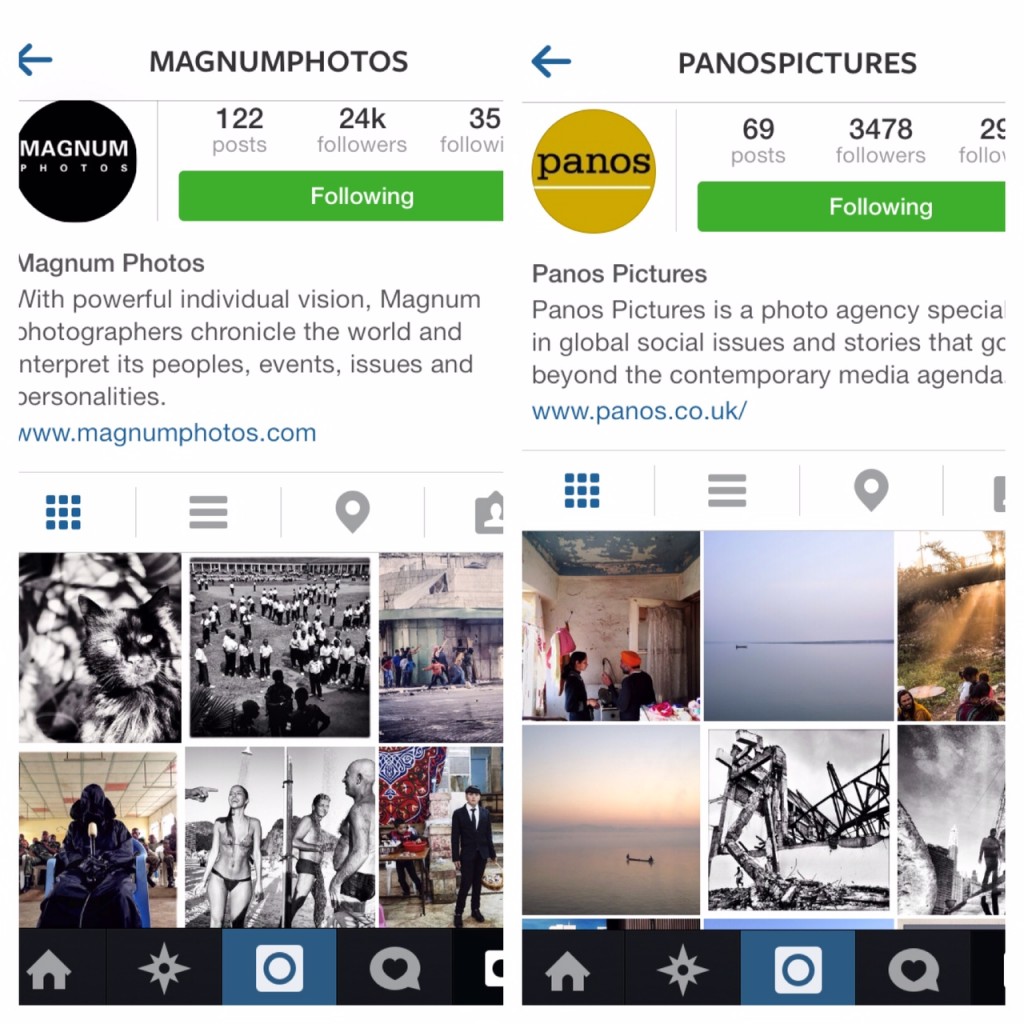 The @npr stream of National Public Radio takes you behind the scenes in studios plus offers fun Instagram videos on how to make dumplings.
Australia's national broadcaster, ABC News, publishes photos from their reporters and audience on Instagram. A recent video showing the demolition of a copper stack is a classic "the moment when…" web video clip.
How to produce Instagram video news
Trying to tell a story within 15 seconds requires not only strong photos and video but also some tight editing. Don't forget if you film your video in HD or in a standard 16:9 rectangle, you have to consider the effect of scaling and adjusting the position of the image to fit Instagram's square frame size.
Creating a timeline with a 640×640 size frame in your video editing software is going to be a good starting point. This tutorial from WhoIsMatt for editing and exporting video for Instagram in Adobe Premiere Pro CC is a useful guide for settings.
And if you're looking for a web-based method, check out Andy Dickinson's clever No-Budget Way to Make BBC Instafax Style Video for Instagram guide.
Is it hip to be square?
Cropping, scaling and adjusting the position of your photo and video to fit Instagram's 1:1 square frame has always been part of the process of uploading photos from your mobile phone to the service.
The latest iOS for iPhones now includes a square frame option in the native camera app for photos.
A photographer might well decide to frame and compose photographs that are intended for the Instagram platform.
But do you always have to be square and lose part of your frame? After all most photographers would shoot in a standard 3:2 aspect ratio and videographers shooting in HD would capture footage in a 16:9 frame.
There are several apps that let you upload your photos to Instagram in their original aspect ratio – usually by placing the image over a neutral background, or by creating a collage.
This could also be something to consider for crafting video news for distribution via Instagram.
NowThis News and BBC Instafax videos for example overlay text on the image – the key facts of the story. But the video could also be a smaller rectangle size occupying the top or bottom of the frame and leaving the remainder space for text or something else. Perhaps a question of storytelling geometry?
No matter what format you use, it all comes down to telling a short story for a small screen.
Author: Guy Degen