Tools and Apps for Journalists: Listly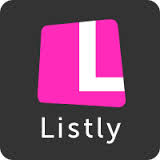 List.ly makes lists with a twist. It's a web tool that lets you make collaborative lists. Think of them as interactive or living lists. A list generated in Listly doesn't stay rigid or static. Users can not only view and share the list, but they can also add to it and give the list a ranking.
Listly recently integrated Twitter lists to its service. That's what caught our eye. A public Twitter list remains useful when new sources are added and redundant ones "pruned". Potentially, Listly could help make Twitter lists not only more useful in newsrooms but also offer a form of social media content that could attract a larger audience.
For example, if you're covering a particular beat, such as arts and culture in your city, you could generate a public list of arts organizations, artists, critics and galleries, then seek contributions from your colleagues and audience through Listly to broaden and refine the list. Over time, this list might emerge as a really useful public service source of information about the arts in your city.
All lists hosted by Listly can be searched through the site's search bar, and you can also embed the list into a blog or website.
How do you generate a Twitter list in Listly?
To get started, Listly needs to "sync" with a list you've already created in Twitter.
When you open a Listly account, it will ask you to connect your Twitter account (and other social media networks if you want to).
Once you're logged in, a pink NEW LIST button will appear at the top of the dashboard.
After clicking NEW LIST, a pop-up box appears with the options to name your list, provide a description and tags and importantly, sync with your selected Twitter list.
You can also add a headline image which Listly crops to 600 x 250 pixels.
At the moment there seems to be no specific list on media development on Listly. So building on our previous post on Twitter lists, I've created a new list called Media Development.
Once Listly has synced with your Twitter list and generated your new list, it should look like the example above.
Your Listly list can be viewed in different ways: ranked by the crowd, curated or from newest to oldest entries.
Contributors, or "Helpers" as Listly calls them, can log in with their Twitter account and then directly interact with the list to add, rank and curate important sources on Twitter. New additions are added to queue.
You can also share your list with a unique URL or embed into website or blog that accepts Javascript. Listly offers a plug-in for WordPress.
For more information on Listly features, check out this beginners guide.
What else should journalists know about using Twitter lists with Listly?
There are a couple of things to bear in mind about integrating Twitter lists with Listly. At present, it seems that Twitter and Listly are not syncing or updating lists in both directions: only from Listly to Twitter. Hence, if you add more people to your original list in Twitter, it won't show in Listly. The idea is to curate the list from Listly.
This might be a little problematic depending on how you use Twitter and Twitter lists. For example, I use either Tweetdeck or Tweetbot and have a couple of Twitter lists open in separate columns. My first instinct would be to update a Twitter list from the application that I have open on my desktop. One workaround might be to re-import the Twitter list into Listly.
And while Listly holds a lot of potential for curating a useful list, it's only going to work if your audience knows about it.
Yes, you can search for lists in Listly, but along with sharing your list with your social media networks, it might be worth adding something like "Help curate this list on Listly (plusURL)" to the description of your Twitter list.
And like a lot of things in social media, you only get out of it what you put in to it.
We're keen to see how our example with a Media Development list on Listly evolves and we of course invite you to contribute.
Cost:  A free Listly account offers unlimited lists. The premium service is US$9.99/month and offers private lists with secret URL, more moderation and layout features and no advertisements. At the moment, Free account holders can also make up to three lists that have Premium features.
Languages: English only

Mobile devices: Lists that are embedded on blogs have a responsive design and adjust to different screen sizes
Take a look at this blog post were we offer some tips on searching for Twitter lists and finding information within a list.