Must-Read Research Papers for Journalism Trainers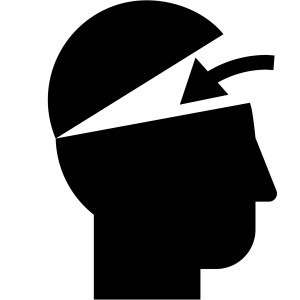 Journalism training and media development have evolved into a huge sector. It spans international development agencies, public, private and community media, NGOs, civil society groups, foundations, academia and private contractors. As a trainer, even if you have considerable experience, there's a risk of concentrating on simply implementing the specific learning objectives of your next workshop without giving thought to the bigger picture or taking into consideration some of the findings from research into media development.
Here's what I mean. An article in the Economist magazine back in 2007 spoke of a boom in journalism training in developing countries. The article raised a number of points that should grab the attention of any journalism trainer or project manager:
 "The need for basic reporting skills is still central."
"Participants in the courses praise the results, while complaining about the lack of focus and co-ordination among some providers."
"More is not always better. Quality varies wildly."
"Some courses aspire loftily to build democratic societies through a free press."
Seven years on, some of those points might sound familiar to you or even appear on your course evaluation forms. So whether you're training journalists or working in other areas related to media development such as press freedom, community media, access to information or digital innovation, it would be worth reading the recently published research papers below.
Perhaps just as important, we can continue to ask ourselves: what's working?, what's not working?, and what more needs to be done in this field?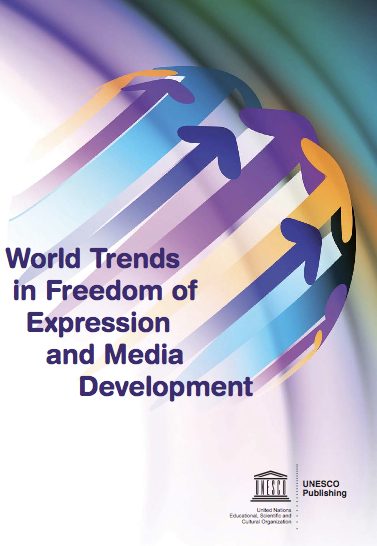 UNESCO
World Trends in Freedom of Expression and Media Development
This recently published UNESCO study is the summary report on the global state of press freedom and the safety of journalists, presented to the UNESCO Member States in 2013. It takes a look at evolutions in media freedom, independence, pluralism and journalist safety.
If you're a newly minted trainer, this study would be recommended reading to get a sense of global media trends. The WAN-IFRA blog has also curated a "list of the top ten trends identified in the UNESCO report". A useful starting point, too.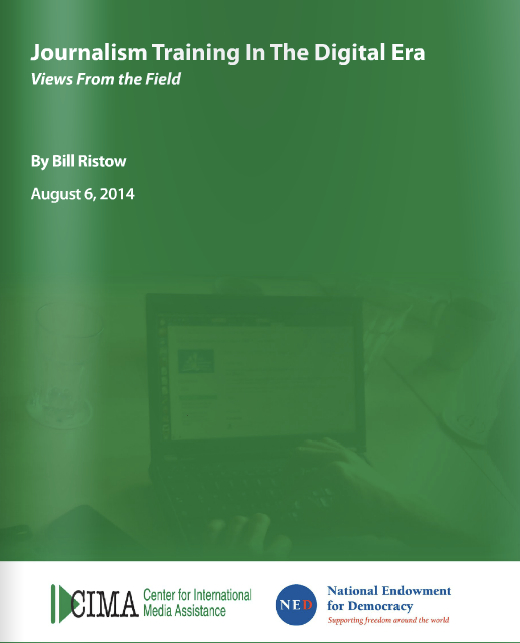 Center for International Media Assistance
Journalism Training in the Digital Era: Views From the Field
This is a timely study that should give a lot of trainers and project managers pause for thought – especially if you're involved in training projects where there is a focus on developing new digital skills and platforms.
The report looks at the rise of digital media training and some of "the pitfalls in the rush" to it. It considers a number of cautionary questions such as: "are we being dazzled by the 'shiny toys' of digital media"; and, "are we mistakenly assuming that the problems Western media have faced are the same ones facing the media elsewhere?"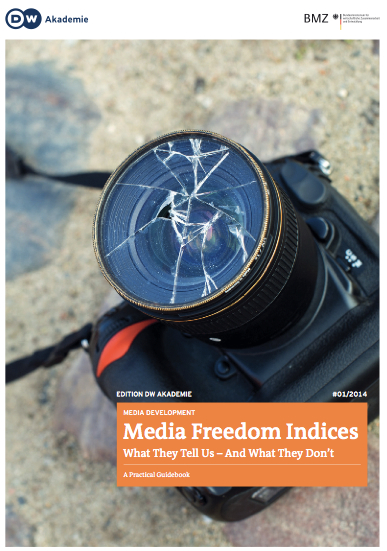 DW Akademie
Media Freedom Indices: What They Tell Us – And What They Don't
The next time you talk about press freedom rankings in a training workshop, consider this: are those rankings objective? Media researcher Laura Schneider has taken a close look at how organizations such as Freedom House and Reporters without Borders produce their ratings. Schneider's biggest criticism is that the ratings aren't objective. She argues that they're often being carried out by a handful of academics or media experts who are mostly from western countries. This inevitably results in bias, especially as the majority of the ranking organizations fail to state their exact definition of media freedom.
Media Freedom Indices is a practical guidebook and provides an overview of the most important details we should keep in mind when using or evaluating existing media freedom indicators. The infographic on page 11 that neatly summarizes how organizations determine their rankings is an excellent resource, too.
You can also read more about Laura Schneider's extensive research into media freedom indices in a previous onMedia blog post.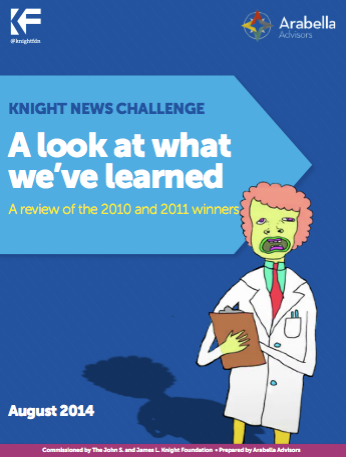 Knight Foundation
Knight News Challenge: A look at what we've learned
Since it started in 2006, the Knight News Challenge has provided more than US$37 million to fund 111 projects in the United States and around the world. The Challenge has funded projects such as FrontlineSMS and Ushahidi's Swift River. This study examines what contributes to successful media innovation projects.
It identifies 8 Lessons Learned including:
– "Measure success based on how funding improves the field, not just on the adoption or impact of individual projects"
– "Provide support, not just money"
– "Target a need you can feel"
– "Be open to ideas".
If you're involved in a training or media development project where innovation is the driving force, then this study will offer some essential points for consideration.
Author: Guy Degen
Date
Wednesday 2014-09-03