Using a mobile phone for reporting in Sierra Leone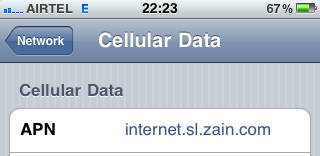 When it comes to mobile phones, working as a journalist in Germany means working in a fast internet 3G and wifi-wonderland. A mobile phone has long been an essential reporting tool for journalists, especially for broadcast media, but the increasing range of smartphones offer a lot more features for news gathering and reporting or "mobile journalism". A smartphone offers journalists a pocket-sized device to access the net and social media applications, a good camera for photographs as well as video and/or an audio recorder for producing radio reports.
Wherever I travel, I'm always keen to test local networks and see how practical mobile phones might be for a mobile journalist or mojo – especially in Africa.
Travelling around Sierra Leone recently was one of the more demanding places that I've tried to use a mobile phone with reporting in mind. Regardless of whether you have an older Nokia or the latest iPhone, the biggest hurdle is the mobile network internet speed. High speed internet or mobile 3G services have yet to arrive in Sierra Leone and the major mobile networks offer only a slower GPRS network. A number of people I spoke to suggested using a mobile network USB dongle (or combination of telco dongles) to access the net with a laptop or netbook. They also vented their frustration with slow or erratic connections! However, in larger rural towns of Bo, Kenema, Kailahun and Koidu, I was pleasantly surprised to be able pick up and use a good GPRS signal on a mobile phone.
Despite the slow speeds there are some smarter ways to use your smartphone for reporting. During my trips I used the Zain network and swapped my SIM card between a 3 year old Nokia N82 and an iPhone 3GS.
Internet and email
I found the (free) Opera browsers for the iPhone and the Nokia Symbian S60 operating systems were the best to use – web pages seem to load a little quicker and were less likely to stall. Whatever mobile web browser you use though, it helps to drill down into the settings and make sure it's configured for "mobile view".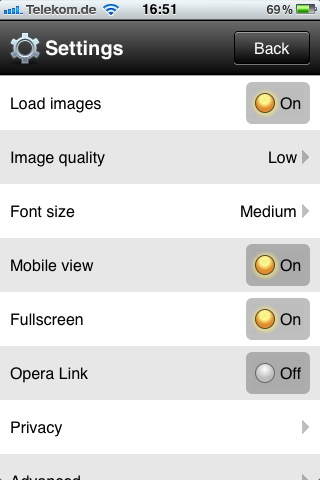 On the N82, the native Nokia email application worked well and was just what I needed – no frills, quick and simple display of the text in the email. You can adjust the email retrieve settings to only download email subject "headers". That way you can receive all new emails quickly and then select which one to download and open the contents in full.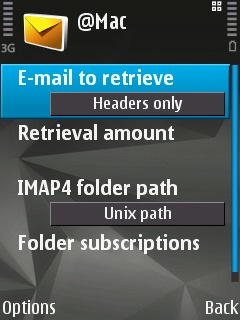 Similarly on the iPhone I set the native Mail application to preview the first five lines of new emails. Another helpful way to have a sneak peak at an email and be selective in what to download if bandwidth is sluggish.
Social media
I use Twitter a lot while I'm reporting and travelling. On the Nokia I often use dabr with the Opera browser. It's a neat little web application that works well with slow net speeds.
On the iPhone I used the Tweetdeck app to view my Twitter feeds. Sometimes it was a little slow to load, refresh or send, but nothing to send the stress levels into overdrive. I also have a couple of other Twitter apps and on the rare occasion Tweetdeck did get a little stuck, I simply launched another app.
Photographs
Despite the low bandwidth uploading small data size photos from a mobile phone to Twitpic and Twitter or blog platforms such as Tumblr presented few problems when a signal was strong.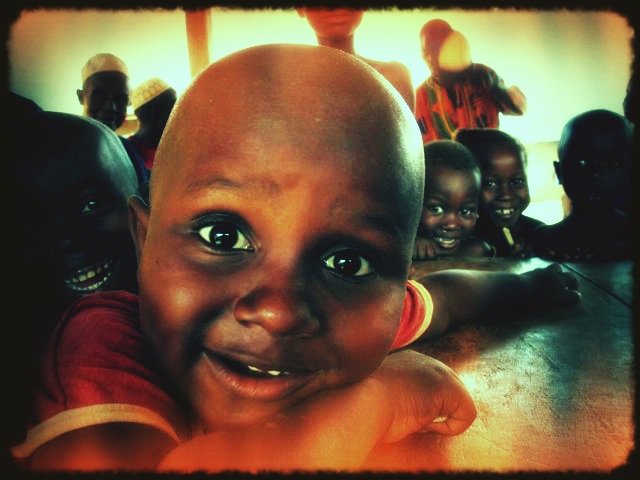 Resolution of photos can be adjusted on the Nokia in camera settings to reduce the data size of images. On the iPhone a number of photo apps such as CameraBag, Gorillacam, Phonegene and PS Express allow you to adjust the resolution in the menu settings or before uploading. If you're going to be relying on a phone to file images then it helps to test the quality of low-resolution images in the office or at home before setting out.

Video
You can forget about streaming live video on Qik, Bambuser or UStream. In nearby countries such as Nigeria, live streaming a short video over a 3G network is straightforward with a good signal. However Sierra Leone will need to wait until faster networks arrive.
But it's not all bad for video – even with slow networks. If you are selective and use short video clips, say around 30 secs, then it is possible to upload video without it becoming a hugely frustrating or costly ordeal. On the iPhone the Reel Editor app is useful for basic video editing, and if you want to share videos on Twitter, Twitvid is quite useful too. It has adjustable settings for video quality which is good for low bandwidth networks.
Audio
One application I was very keen to use in Sierra Leone was Audioboo. It's a free app and allows you to record audio with your phone, take a photo to accompany, plot your location on a map then upload the lot to the net and automatically share it with your social media network. At the moment it works with either an Android phone or an iPhone. Audioboo offers a great tool for radio journalists or journalists looking to include some good quality multimedia content for online reporting.
So how did it measure up in practice? Once you have recorded your Audioboo it's placed in a queue for publishing direct to your Audioboo account and social media networks. I kept my recordings short – around one minute in duration. A couple of times I struggled to have sufficient signal strength and speed to send the whole track. It would send about 75% then stop and start again. It sounds obvious, but if you were going to use this sort of application to file material on the run, particularly in rural locations, then knowing good places to access a reliable mobile signal will have to be included as part of your planning. Look for the mobile antenna masts.
APN settings and costs
As in many African countries buying a SIM card in Sierra Leone is easy and inexpensive – one network was giving free SIM cards to passengers arriving at the airport. However, finding the correct APN (Access Point Name) to access the internet data services took a little time and a visit to a Zain office to register and set up. (In comparison, networks such as MTN in Nigeria automatically send the APN to new customers by SMS.)
And to give you an idea of costs, 1000 units of Zain airtime costs SLL 36,000 – which is about 7 euros. Unless you are trying to download/upload a lot of data this should keep a mojo reporter happy for quite a while.
When using some of these apps for the first time though it helps to keep track of your data costs. For example, a short 1 minute Audioboo plus photo took about 3-4 minutes to upload and used by my rough estimate less than 10 units of airtime – that's worth about 360 Leones or 7 euro-cents.
What I would do differently next time?
There are a lot of handy tools within the phone, and many are easy to overlook. Next time I'll remember to use the log function on a phone to monitor the actual data transmitted and received, especially when sending audio and video. I completely forgot about the Log function on the Nokia and the Usage function on the iPhone. Both would have provided a little more accuracy when trying to determine data usage and costs.
Don't forget that mobile phone repairers often have specialized tools to fix not only mobile phones but also computer hardware. I tried to replace a hard drive in my MacBook Pro in Freetown but it needed a special small "torx" screwdriver. I searched high and low in markets and eventually gave up not realising that the mobile phone repairers I had passed several times could have fixed it in a flash.
Mojo – mobile journalism resources
As technology trickles down product lines, more phones will offer useful features for mojo work such as cameras, 3G, wifi and apps. If you're looking at your phone and wondering what more can it do or how it could be optimized for apps such as Facebook or Twitter, maybe check out snaptu. It's free and runs on most phones that are Java-enabled.
There are plenty of websites and blogs covering mobile journalism. Have a look at these bookmarked links.
And here are some handy guides for getting started:
MOJO – Mobile Journalism in the Asian Region by Stephen Quinn of Global Mojo. A free downloadable e-book from the Konrad Adenauer Foundation:
Mobile Journalism Reporting Tools Guide produced by Will Sullivan for the Reynolds Journalism Institute.
And, the SPJ's Journalist Toolbox website has a collection of mobile resources.
There is also some good news on the horizon for internet users in Sierra Leone. The World Bank has recently approved funding to help connect Sierra Leone and Liberia to the underwater fibre-optic cable that runs along the west coast of both countries. This should bring faster internet services and reduce connection costs. Working with a mobile phone, or using a netbook connected by a USB dongle, could potentially be a lot easier and cheaper for journalists and newsrooms very soon.
This post has only just scratched the surface of mobile journalism and focused on how to adapt to working with slower network speeds. Mobile journalism is a topic we certainly intend to keep covering on the blog. If you're using your mobile phone for reporting tell us your tips and send us links to examples of mobile journalism.
Author: Guy Degen

Leave a comment