Search Results for Tag: live blogging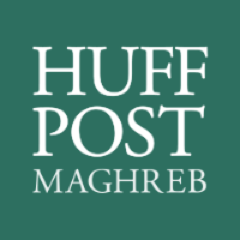 After the political uprising in Tunisia in January 2011, the political and media landscape changed dramatically. New websites, radio and TV channels sprung up. And political discussions, once taboo, invaded every corner of daily life. In such a dynamic context of transition, how can yet another website exist and find an audience?
The Huffington Post, founded as a news agregator and blog platform in the US in 2005, gave it a try and entered the market. Launched in June 2013, its Maghreb edition has quickly gained a reputation among users, not only for doing things differently compared to other Huffington Post editions, but for also being different to other online media in North Africa. Covering mainly Tunisia at the moment, the young team is planning to expand its coverage to Algeria and Morocco soon.
What is probably most striking when you look at the website is the "most read" section. Rather than lifestyle, food and fashion in other HuffPost editions, in the Maghreb version you'll find politics, politics, and more politics. "We're different from other Huffington Posts because the context is different," explains editor-in-chief Houeida Anouar. "Every edition is free to take from the HuffPost DNA what it likes and to adapt it to its needs."

read more
Photo credit:
Flickr/@afloden
With the recent cascade of disastrous news from Japan and countless reports about protests and social upheaval in North Africa, it's worth reflecting on the thoughts expressed by computer scientist David Gelernter. Just a year ago he wrote in Germany's
Frankfurter Allgemeine Sonntagszeitung
, "The word 'lifestreaming' has become a new collective term, and streams have become the key Internet trend."
Current events in the Arab world and the catastrophes in Japan show how the reporting of breaking news has undergone a radical shift. Classic coverage by news wires and packaged reports in small, self-contained units (news flashes, summaries, overviews, correspondent reports) are reaching their limits. "What counts in the Internet is not just the information itself, but its speed – and the direction and rate at which it flows," according to Gelernter.
Events such as those in North Africa and Japan generate streams of "all kinds of digital documents sorted according to their time of creation or time of arrival and that change in real time; a stream that can be scanned or focused (searching through a stream according to keywords, phrases, sounds or images generates a new stream); a stream with a past, present and a future."

read more