10 radio journalism and audio training resources
When it comes to professional radio journalism and audio production training, it's hard to beat having the opportunity to attend workshops conducted by experts. But if you have access to the net, learning new skills or brushing up on the basics via online tutorials and web resources could be the next best thing.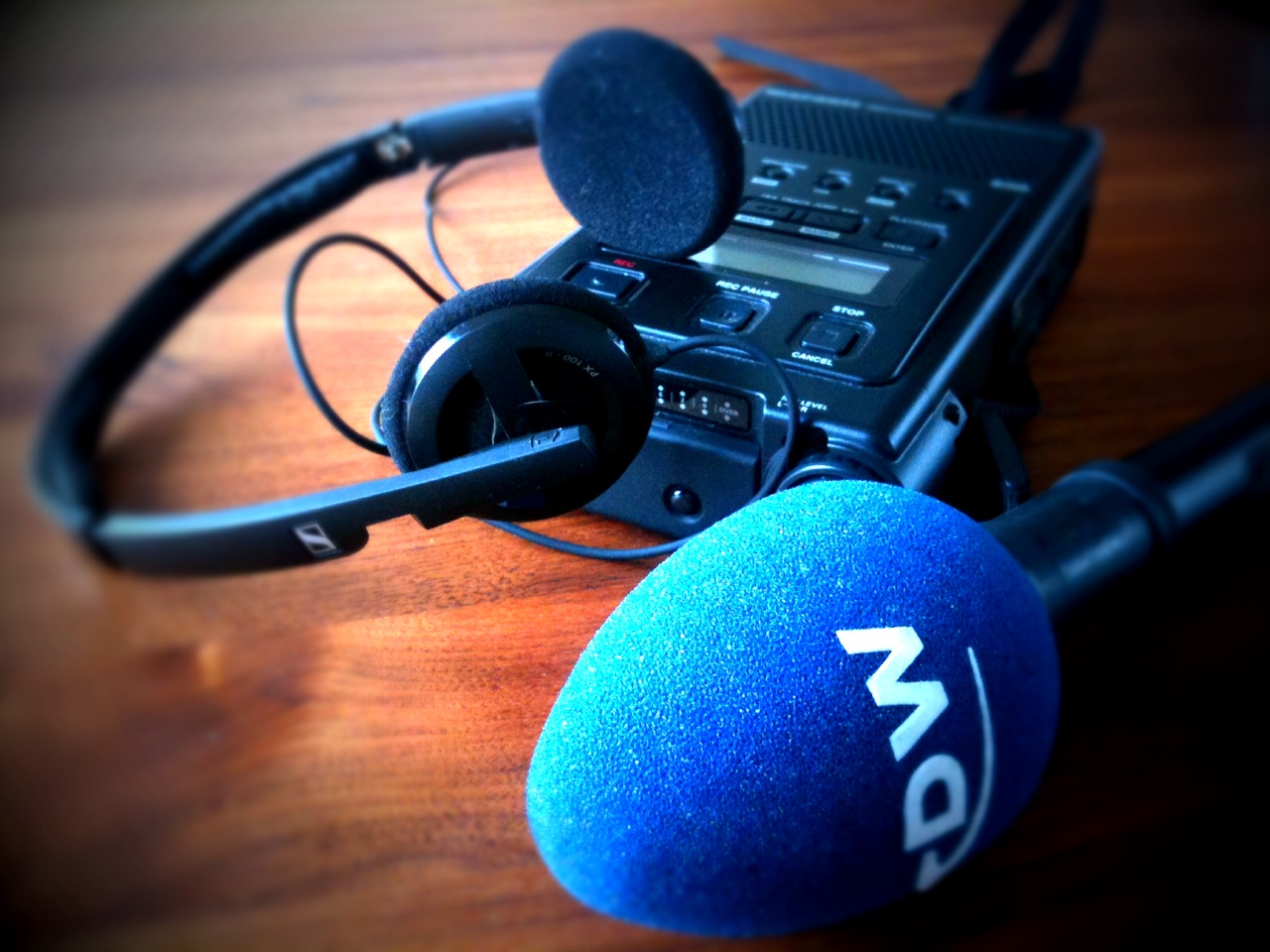 Whether you're a working journalist, trainer or j-student, here is a selection of resources useful for radio journalism and producing audio materials.
Thanks to Twitterfolk @aventures, @richardgperry for helpful suggestions.
1. DW-AKADEMIE Manual for Radio Journalists
DW-AKADEMIE's Manual for Radio Journalists covers everything from writing radio news through to interview technique and producing mini-features. It offers plenty of examples, tips and analysis of radio formats – a useful book for any radio newsroom.
The manual is available from the DW-AKADEMIE website as an electronic download in pdf format – scroll down to the bottom of the page.
2. Knight Digital Media Centre
The Knight Digital Media Centre website is packed with multimedia training resources.
The kdmc audio tutorials focus mainly on technical audio production. For example, step by step guides for using editing software such as audacity and Pro-Tools or how to use an audio flash recorder.
3. MediaStorm
This leading New York based multimedia production company has produced a great practical guide for gathering audio – useful for multimedia journalists or photographers taking their first steps with recording audio to produce audio slideshows.
4. Journalists' Toolkit
Mindy McAdams has shared many excellent tutorials through her Teaching Online Journalism blog. The Reporter's Guide to Multimedia Proficiency is a must read.
Mindy's companion blog Journalists' Toolkit now offers a page devoted to audio resources.
It also includes a screencast tutorial for audacity.
5. Transom
The tools pages of Transom has reviews of new audio equipment and software useful for radio production.
There is also a very handy post on recording telephone calls for broadcast.
6. Skype for interviews
Perhaps as a partner to Transom's post on recording telephone interviews, The Conversation Network has produced a slide presentation on how to use Skype for radio interviews – downloadable from slideshare.
7. BBC
Given that it is such a large media organisation you'd expect the BBC to have extensive web-based training resources for all sorts of broadcast and online skills. The good news is yes it does, the not so good news is users from outside the UK might find certain materials such as video tutorials are unable to be played. Here's a quick overview:
BBC Academy
This is an older site and all the content is open. Although some of the flash based tutorials, such as this one on microphones might look a little bit dated, the information is absolutely spot on and very useful as an introduction to radio production.
BBC College of Production
This website looks like it is open beyond UK shores, but non-UK users are likely to find that access to video tutorials is blocked. Nonetheless it looks like it will evolve into a very good training website and lets hope the Beeb opens it up for everyone soon.
BBC College of Journalism
This is an excellent resource for journalists but as with the College of Production, non-UK users will need to explore the CoJo website to see what content is open. Don't let that frustrate you. There are a number videos (and yes some appear to be open to non-UK users) that take you into newsrooms, or behind the scenes in studios, to give you an insight into how BBC journalists go about their work. If you're unable to watch the video there is often an accompanying transcript. The tips from working journalists are also very useful. New material appears regularly and blog posts in the Discussion section from BBC editors and trainers make it well worth subscribing to the CoJo RSS newsfeed.
(A little disclaimer, your blog editor does appear in a CoJo video on citizen journalism.)
8. Media Helping Media

Media Helping Media is an excellent website providing training resources for journalists and journalism trainers.
For starters, check out their 20 tips for TV and Radio Packages and 10 Tips for Producing Radio Bulletins.
9. UNESCO – Open Training Platform
UNESCO offers a number of radio management, editorial and training handbooks, primarily aimed at community radio. Some of these handbooks are also available in several languages.
Tracking down publications on the main UNESCO website is a little difficult, but the Open Training Platform is more user friendly.
10. Poynter's News University

The Poynter Institute's NewsU is a leading e-learning platform offering "webinars" and online courses for journalists. Many are free and self-guided.
Sign up and try this Writing for the Ear course.
We'll keep updating this post as we find useful materials. If you spot anything in your web wanderings on radio journalism and audio production training please let us know.

Author: Guy Degen

Date
Wednesday 2011-04-06
Leave a comment