Search Results for Tag: multimedia storytelling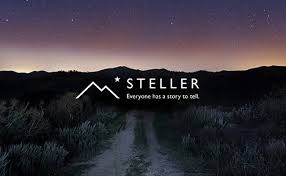 What is Steller?
Steller is a free storytelling app developed by Mombo Labs. It allows you to create multimedia stories directly on your iPhone or iPod touch by adding photos, videos and text. After several months in beta, Steller was made available in March on Apple's App Store.
The number of people using the web on their mobile devices is ever growing. Moreover, newsrooms are realizing that not only do they have to be digital first, but they also have to produce content that can be consumed on a small screen. It's interesting to see how apps such as Steller are focused on producing multimedia stories optimized to be consumed on mobile devices only.

read more
In the first of our Journalists@Work series, we talked to Rajneesh Bhandari, a multimedia journalist in Kathmandu, Nepal. Rajneesh participated in DW Akademie's television reporting training held in Kathmandu in 2009 in cooperation with the Television Journalist Association of Nepal (TVJ). Rajneesh, who works at Kantipur Television, gives us some insight into his everyday life as a journalist in Nepal.

read more