Search Results for Tag: Apps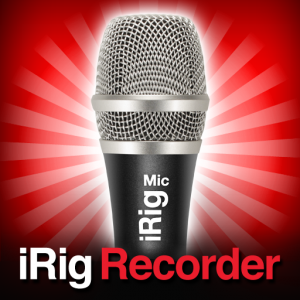 What is the iRig app?
These days, journalists with smart phones have a wide array of tools to use in their reporting. For those who need to record and send audio, the free iRig Recorder app for iOS and Android is worth checking out.

read more

Audio slideshows can be an engaging part of any multimedia package. They've got the strength and appeal of photography while the narration adds the power of the human voice, giving context and filling in details that the images might not otherwise provide.
One of the problems in the past was finding good tools to create them. For years, SoundSlides has been the standard but it costs between $40 and $70 and the learning curve, while not Himalayan steep, is a little uphill at first.
Now there are several tools out there that allow you to put together basic audio slideshows in a snap and on the fly, and they won't break the bank. Sonic Pics for iPhones or iPads is a low-cost one that's impressive. It's easy to use, has a simple, clean interface and pretty much does what it promises.

read more
Nowadays, most journalists carry mobile recording studios with them without even being aware of it. Almost every smartphone can be used for multimedia reporting – anything from short audio clip productions, taking pictures, recording video interviews, or even creating a blog with a combination of these elements.
Using a smartphone for mobile reporting has many advantages. The most obvious one is being able to capture and edit pictures, audios, and videos anytime because you've always got your phone with you. In addition, many smartphone apps and programmes now offer editing functions that are so good that the productions have studio quality.
When you've collected and edited your content, you can send or publish it immediately from your smartphone, as long as it has access to mobile networks and the internet.
Many journalists choose Apple's iPhone
As far as smartphones are concerned, the iPhone is becoming more and more popular among mobile reporters, because new apps are being developed on a regular basis. That's why we are going to present you ten of the most popular and effective apps for mobile journalism.

read more